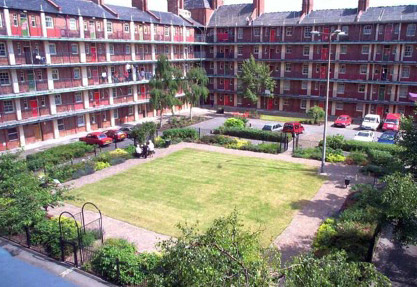 02 Sep

Electrical upgrades for Northwards Housing

Over the past few months, Fieldway have been completing a variety of electrical upgrades for Northwards Housing with works including communal rewires, fire alarm upgrades, warden call replacements, lighting installations, lift replacements and fob access system upgrades.

We recently finished work on Victoria Square, a Grade II listed building that is over 125 years old. The establishment opened in 1894 and is still serving the purpose it was built for – providing good quality, affordable council housing for around 170 people.

For the installation of lighting, we utilised equipment from ASD to complete the work.  They provided us a solution to meet the customer specification and provide a variety of benefits including:

• Switching from old fluorescent lighting to LED, providing a greater energy efficiency and therefore long-term cost savings.
• Introduction of controls including movement sensors in order to maximise the energy savings across the site.
• Improved lighting levels across the whole site, bringing the lighting levels in line with current CIBSE guidelines.
• Introduction of an emergency lighting monitoring system that is cloud based, giving the client remote access to all emergency lighting on site at all times.
• Implementation of a wireless self-test emergency monitoring system to greatly reduce costs to Northwards. This no longer requires an engineer to periodically visit site and test all the emergency lighting manually, it is all done automatically and backed up by reports which can be customised to suit the clients requirements.

All work was completed on time with no issues and we look forward to continuing the Electrical Upgrade Programme with Northwards Housing.

For further information about our sectors of expertise click here.

Northwards Housing manages over 12,500 City Council homes across north Manchester.